Google Adword Management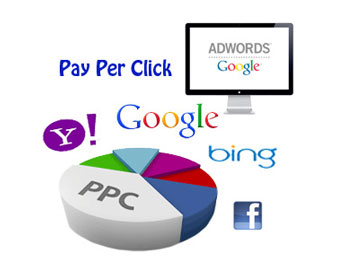 Did you know platforms like Google AdWords, Bing Ads, LinkedIn Ads, Facebook Ads, Yahoo Publisher and Msn Adcenter are important to your business? With customized strategy and reporting tailored to your requirements, we manage and offer successful Pay Per Click campaigns to target audiences looking for your products and services.
As being a known PPC service provider in Delhi, we focus on delivering more conversions in lessor within your desired budget. Our PPC professionals provide the required support and management to achieve your goals, maximize return on investment, increase leads and create brand awareness. PPC (Pay Per Click) is the latest digital marketing strategy. The new trick to success these days is the click, and PPC is what makes it happen. It is the quickest and most collaborative way to position your website on top in search results. Because you pay for every click, you can control your budget and ROI.

Since the inception of our organization, we have been managing PPC adverts. Over the period, we have acquired latest tools and technologies to manage PPC campaigns for small start-ups to those big players in the industry. As far as our PPC search management services are concerned, we focus on driving traffic fromthe leading PPC provider networks. We create ads and target a particular set of keyword(s) as per your business needs.

Why to choose us for PPC services?
• Our professionals at first runs and audit check of your recent campaign and analyse the performance of your competitors.
• AdWords and PPC campaigns are built and determined how beneficial they are.
• Our team monitors every aspect of your campaign to ensure success.
• With strong call to action strategy we drive right traffic at lowest cost.
• We create reports to help you understand your PPC campaign.
• We target the most appropriate target relevant to your business.