Pay Per Click Marketing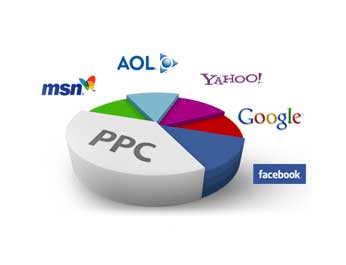 PPC, or pay per click marketing is the quickest and most controllable online advertising platform to get your website listed on the top of the search results when potential users are looking for your type of business. Since users pay per click, it is easy to control the budget, ads delivery time and return on investment for your online campaign.
Our pay per click advertising team have been managing PPC campaigns since it has been launched in India. Over the time we have developed our own unique methodology for managing campaigns from the small start-ups to the very large established leaders in their sector.

Some of the reasons you want to invest in PPC include:
Our PPC management experts designs a highly strategic process that starts with keyword research and selection that defines your business.
Our experts then implement budget, bid management and account settings to maximize your business potential and exposure to reach potential clients.
We'll also practice regular campaign tracking, in order to verify conversion rates and to analyze PPC effectiveness.
This serves to further build your introduction on the web search tool results and reinforce your website as a whole. What is PPC (pay per click) marketing? Pay per click marketing revolves around keywords. Keyword research, grouping, and organization is the key to creating winning AdWords campaigns, and search engines reward advertisers who can use effective keywords to create well organized, intelligently targeted pay-per-click campaigns. So do searchers.