Social Bookmarking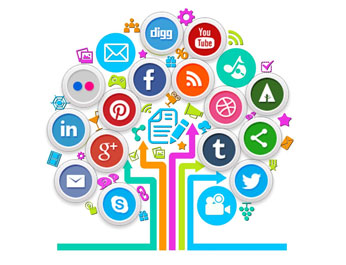 Social bookmarks Submission is the fast way to reach more and more people it is necessary now days in that link are created by users on social networking sites such as Orkut, Facebook, Linkedin, Myspace, Twitter, Digg, . If a user finds a site particularly interesting . he will link to that site on his social networking page. These links can be accessed right on the social network page and can be organized in different tags or groups.
Today Social bookmarking is a great way to increase of website traffic and targeted visitors to any websites. All social bookmark websites are search engine friendly as the content is frequently updated and the search engines love fresh and updated content.
Global Ads is the best company providing Social Bookmarking, you can start to build back links to your site and start boosting traffic. We work with multiple social networks and complete your social bookmarking order manually, not through an automated system. That means this marketing strategy is more effective and has quality.

SBS Key Features:
• The fastest way to get your site indexed by Search Engines.
• Search engine friendly Social Bookmarking website listing
• 100% manual social bookmarking service by our skill SEO experts. Our SEO Experts are well trained and follow all submission guidelines.
• Your website will get a lot of back links from social bookmarking websites with Page Rank 9 to PR3.
• We offer excellent customer service and a 100% guarantee that our services will be up to your expectations.
• We offer highly competitive price which is best in industry.
• Your will get FREE social bookmark submission report.
• Links that you get are one-way and permanent; no reciprocal link required.